Some of Pamela's many features in the press. Click through to view.
At The White House
Pamela has had multiple pieces of art displayed in The White House.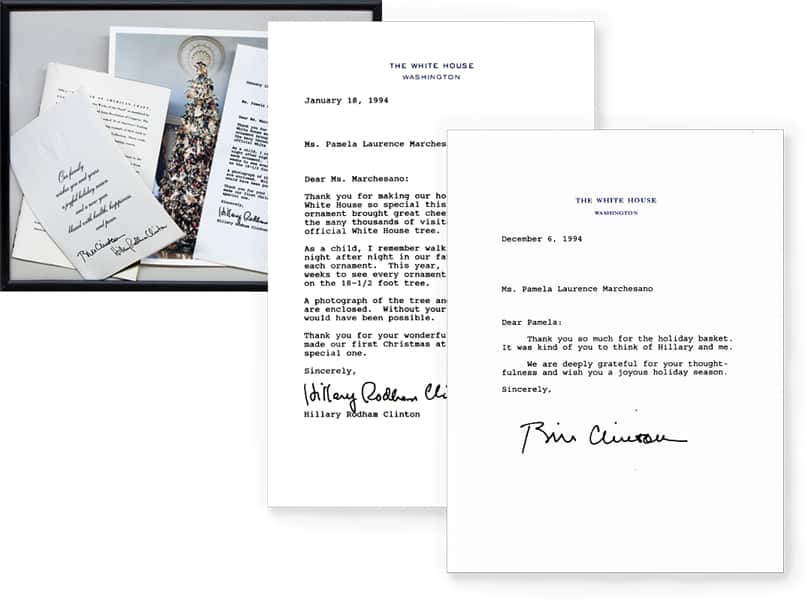 THE WHITE HOUSE
WASHINGTON
December 6, 1994
Ms. Pamela Laurence Marchesano
Dear Pamela,
Thank you so much for the holiday basket.
It was kind of you to think of Hillary and me.
We are deeply grateful for your thought-
fulness and wish you a joyous holiday season.
Sincerely,
Bill Clinton